Stamped Concrete

Site Sponsor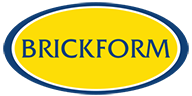 Stamped concrete can make a dramatic impression, and there are many reasons why homeowners, businesses, and municipalities are choosing stamped concrete to enhance their landscapes and buildings. From a cobblestone driveway to a stone patio, the look of textured concrete is not only realistic but also bears the permanent durability of concrete.
Concrete is also cost-effective over alternative materials such as pavers, or natural stone. Installation is quicker and the final product is long- lasting, can mimic natural materials in color and design, and is therefore, more economical.
Design flexibility if one of the biggest reasons for stamped concrete's popularity. It can be shaped, textured, and colored to achieve almost any look imaginable. It can complement various architectures, can provide traction on public walkways, and can blend with nature in all types of landscapes.
You can learn about stamping concrete, how it's done, what design options are available, and more throughout this site. Find comprehensive information about stamped concrete, and then use the local find-a-contractor tool to get started on a project of your own.
Useful Tools

Free Calculator
Figure out how much concrete your project will require.

Home Style Guide
Find out which decorative concrete style is right for you.
Free E-Books
Choose from 11 catalogs full of concrete design ideas.
Stamped Concrete Videos
For more on stamped concrete visit ConcreteNetwork.com.